For a delightful dining experience, you may call Aruni Restaurant directly at (312)4576060.
You may explore our menu here >
Offering a matchless epicurean experience, Aruni Restoran & Bar reflects the contemporary refinement found throughout the Lugal.
Tempting lunch and dinner offerings include cold appetizers and entrées, ranging from arugula salad garnished with pomegranate sauce to deep-fried liver served with piyaz. Choose from homemade pastas and local flavors, like Lugal-style ravioli, Beypazari casserole, fresh seafood, and meat dishes.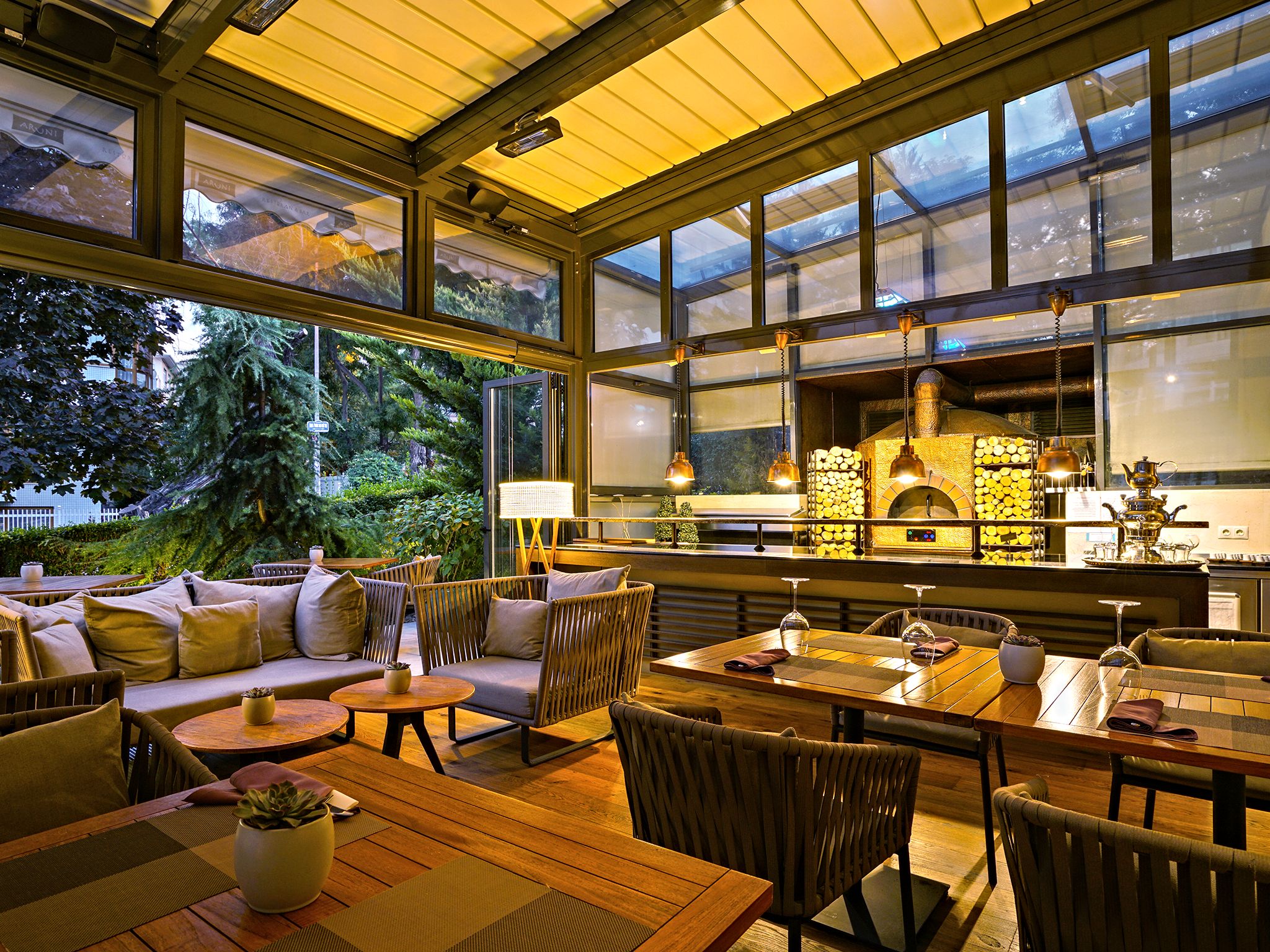 Overlooking the hotel's scenic grounds, Aruni's Winter Garden is illuminated by natural light streaming in through floor-to-ceiling windows, many of which open directly onto the restaurant's outdoor patio.
The café-style restaurant of the Winter Garden is serving a multitude of purposes – a stylish spot to enjoy a drink with friends, a discreet setting for a business meeting, or a lovely start to a day over fresh-brewed coffee and warm-from-the-oven pastries. A light lunch menu and tasty small plates are also available throughout the day.
Aruni is also an engaging bar, with a relaxed, inviting air which offers a large selection of bottled beers, wines and cocktails. The perfect place to enjoy a drink and a snack while watching live sports on one of giant screens.